How Can We Help?
Search for answers or browse our knowledge base.
Dell Premier Wireless ANC Headset – WL7022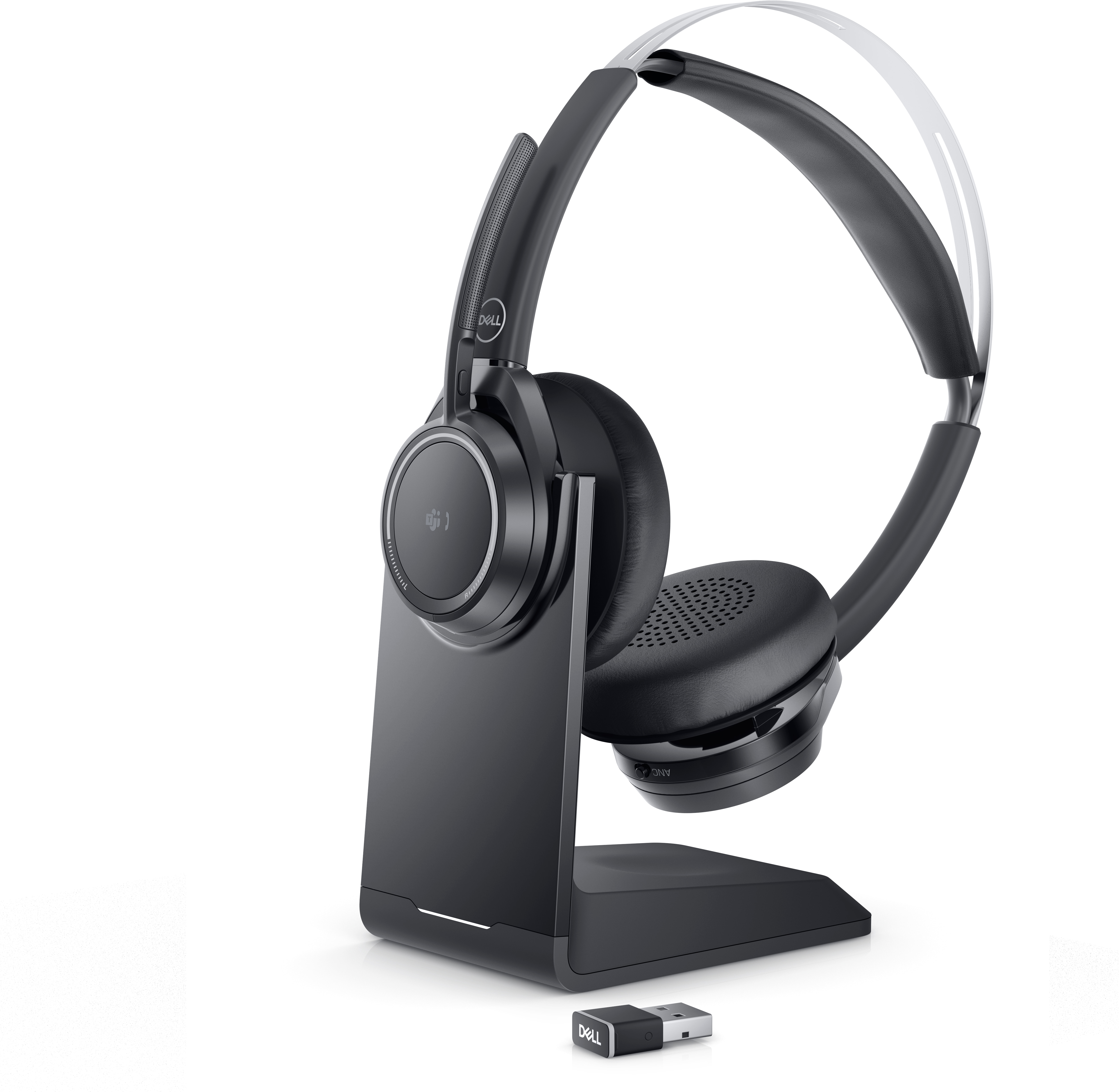 Dell Premier Wireless ANC Headset – WL7022
This is my personal favorite headset for taking phone calls while busy or walking around.
Intuitive features and smart call controls
Intuitive call features: Smart sensors automatically mute calls when you remove your headset and resume your call when you put it back on.
Easy access to call features: Answer your calls, adjust the volume, redial, and mute/unmute on the go with convenient call controls on your headset.
Wear it your way: Optimized for all day comfort and audio clarity; the boom mic can be easily adjusted to your left or right, whichever side you prefer.
Hearing protection: This feature automatically detects sudden loud noises and prevents audio spikes to protect your hearing.
Confirm your status at a glance: The status indicator light on your USB dongle lets you know if you're on mute or in a call.
Real time voice prompts: Enhanced audio alerts automatically announce your connection status, talk time and mute status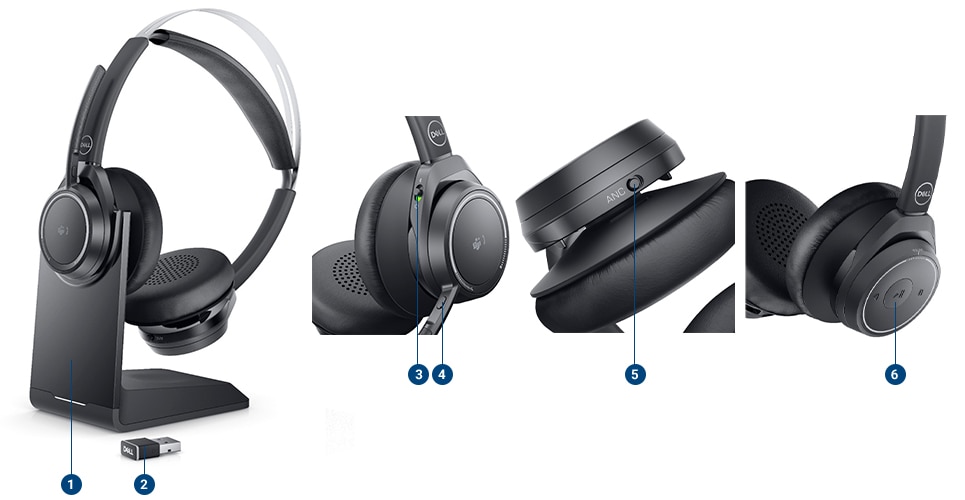 Product Features
1. Charging Stand | 2. USB Dongle | 3. Power on/off and Bluetooth switch | 4. Mute button | 5. Active noise canceling switch | 6. Call controls